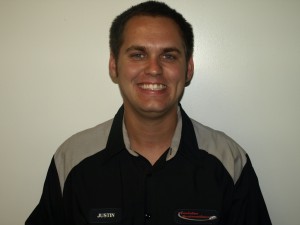 Justin is a versatile technician that is skilled as a body man, fabricator and mechanic.  Justin has over eight years experience in the classic car restoration industry.  Prior to working in the restoration industry, Justin spent twelve years in the general automotive industry.  Justin's specialty is late 60′s early 70′s GM muscle cars.
Justin inherited his passion for working on cars from working with his dad since he was a small child.  Justin says his attention to quality and detail was also learned from his dad.
There are always a multitude of small detail items that are required at the 'finish line' of a full restoration and Justin always seems to be our go-to guy for the final assembly.