This 2008 Dodge Challenger SRT8 that was customized by Precision Restorations was recently featured on PowerBlock TV.  The car is rightfully dubbed "Hotsauce" due to the true fire flames running down the sides of the car and in the engine bay.
The build outline of this vehicle included:
Airbrushing True fire flames on the exterior of the car
Airbrushing flames on the custom 6 piece engine cover kit
Painting the wheels orange and black to match the vehicle
The engine covers also have a custom drop shadow painted on them
The client was wonderful to work with and we are happy with the way that the project turned out and the notoriety that it has received across the nation.
Below are a few of the pictures throughout the build.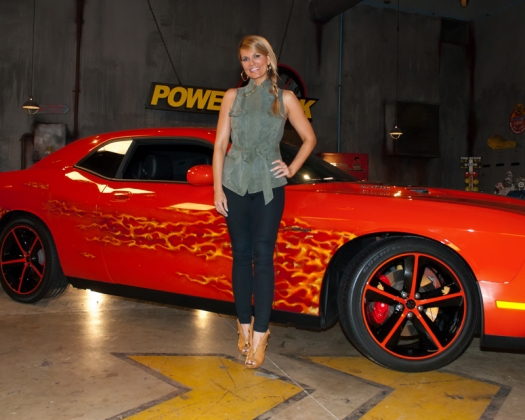 You can also see the vehicle on Powerblocks site here: