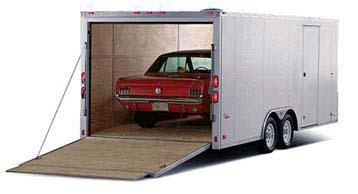 Precision Restorations offers affordable countrywide transportation both before and after your vehicle is serviced by our trained staff.
To obtain an estimate, visit transportreviews.com and go to the home page where the calculator is located on the right. Simply type in your state (in the origin section) and then "Missouri" (in the destination state) to get approximate transportation costs.
We feature our own truck and trailer for customers within 200 miles of our facility.  The current standard rate is $95 for vehicle hook up plus $2 per mile.  Our labor rate is $50 per hour if additional parts and inventory management are required.
If you would like our assistance, please call client service manager Jeff at (314) 652-1966.