Custom Car Interiors
Precision Restorations provides a wide array of interior services to our customers.  We can design, fabricate and install the material you need for your interior and convertible top needs.
Precision Restorations upholstery services include:
Full interior restoration: stock, mild custom or full custom
Seat restoration or recover
Custom seat covers
Headliner replacement
Center console restoration or replacement
Custom consoles
Sound system installation
Trunk compartment finish
Interior painting or dying
Carpet replacement
Dash restoration
Convertible top replacement
Convertible top rear window replacement
Convertible top frame restoration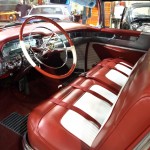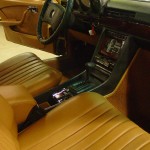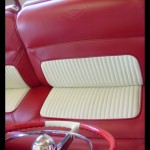 Mission Statement
Our mission at Precision Restorations is to provide customers with the most trustworthy personal service and quality craftsmanship available in the marketplace today.  We are committed to making customer communication and satisfaction a priority, as well as offering comprehensive restoration and customization services to all consumers.
Precision Restorations is a nationally renowned company where employees are proud to be team members, clients and vendors prefer us, competitors respect our expertise and the community recognizes our resources and contributions.
"It is truly a place where memories come alive to drive."